Water Testing
We want everyone to have clean, safe water.  That's why we offer a free, no-obligation water analysis.  This is the first step to determine the overall condition of your water, your need for water treatment, and treatment options if they are required.  You can call to schedule a visit from one of our trusted water technicians, or bring a small sample and we'll happily test it in-store.  An old water bottle (500 ml or more) makes a good container.  Clean it with a little dish detergent, rinse well, and let it dry before collecting your sample.
Design
Whether it's a relatively simple residential system, or a complex industrial application, every individual component plays an important role.  By selecting the right equipment, and carefully planning the installation, we ensure that all the components function together at peak efficiency to produce optimum results.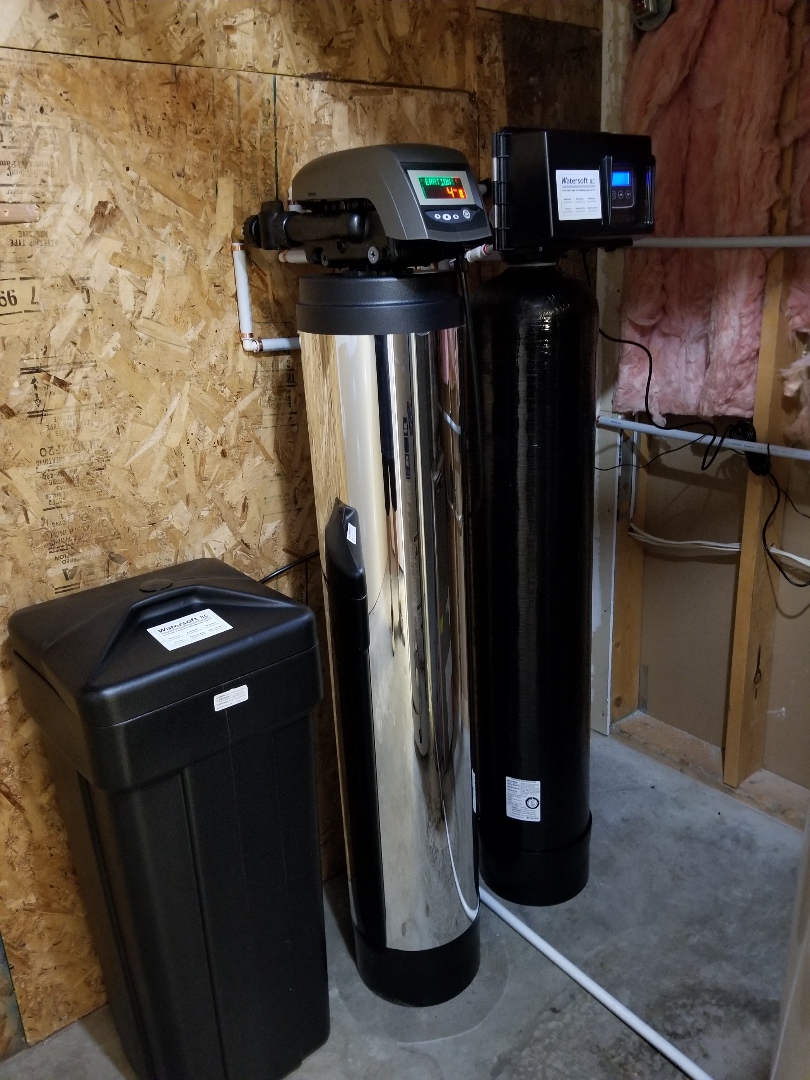 Installation
With thousands of installations under our belts, we've seen just about every challenge you can imagine.  That's experience you can count on when you need a water treatment system for your home or business.  Our friendly technicians will work with you to find the best location, and  minimize the system's footprint and visibility.  The professional installation is double-checked for leaks and proper equipment function.  And our satisfaction guarantee means you have nothing to worry about.  We're just a call away if you have any problem or question.   
Repair and Maintenance
Even the best equipment needs a little TLC to maximize performance and prolong its lifespan. 
Regular maintenance protects your investment and ensures your home or business continues to get the safe, clean water you want.  Watersoft BC will recommend a schedule and affordable maintenance options that are appropriate for your equipment. 
Malfunctioning or underperforming equipment can often be repaired at a fraction of the cost of replacement.  We service all types and brands of equipment, and carry many of the necessary parts and filters in stock.  
Our expert repairs can save you money today, and regular maintenance will reduce your costs in the long term.  Call us for friendly advice and a free estimate.
New Construction
The ideal time to "think ahead" and address water issues for homes or businesses is during the construction process.
We'll work with you to assess the quality of your water supply, and determine the most effective and economical treatment solutions. 
Then we'll work with your contractor to create a custom installation plan that takes advantage of design and placement options which wouldn't be available after construction is complete. 
We can plan for better esthetics, less obtrusive integration into your plumbing and design, and easier access for maintenance.
Make the best water part of your building plan.  Call us for a free consultation.    
Commercial, Public and Industrial Projects
Some of the Okanagan's most well-known businesses and public facilities trust their water to Watersoft BC.  We design, supply and install large-scale systems to serve high-demand locations, including arenas, hotels and wineries.  These customers depend on a constant, reliable supply of clean, pure water for their patrons and their production lines.  
Watersoft BC is proud to be their choice for water treatment services and equipment:
Prospera Place, Kelowna BC
The Verve Condominiums, Kelowna BC
UBCO, Kelowna BC
Kelowna General Hospital, Kelowna BC
Volcanic Hills Winery, Kelowna BC
Kelowna Yacht Club, Kelowna BC
The Verve Apartments, Kelowna BC
Quality Greens, Kelowna, Westbank, Vernon, Penticton BC
Old Town Farm Market, Kelowna, Kamloops, BC
Four Points Sheraton Hotel, Kelowna BC
Sparkling Hill Resort and Spa, Vernon BC 
The Watersoft BC Money-Back Guarantee
We have been serving Okanagan families, businesses and communities for over 30 years. Thousands of satisfied customers enjoy better prices, better products and better service! And every new Watersoft BC customer receives a 100% money-back satisfaction guarantee. You can be confident that our services and products meet the highest quality standards!